Elma Andrews sifted through the colorful photographs poured over the table. 
Each image featured a vibrant bird artistically captured by either she or her husband, Lynn Cates.
"It is really in their eyes. They say that 'eyes are the windows to the soul,'" Andrews noted, picking up a photo of a bright pink spoonbill. "It's true with humans and animals. It's their identity." 
"We've always enjoyed wildlife; we've always enjoyed the birds. We would drive through farm fields. We'd see hawks and really whole flocks of migrating birds … ducks and snow geese." – Elma Andrews
Bird photography has long been a shared passion for Andrews and Cates. It started back when they resided in New Jersey, before the couple moved to St. Simons Island. 
"We've always enjoyed wildlife; we've always enjoyed the birds. We would drive through farm fields. We'd see hawks and really whole flocks of migrating birds … ducks and snow geese," she listed.  "We're not hard-core bird watchers," Cates clarified with a laugh. "We don't travel around to see them."
But they are avid bird fans in their own way. Watching their movements proves fascinating for them, so once they relocated to the Georgia coast, they decided to engage their feathered friends by erecting feeders on their back porch.
"Either you go to see the birds or get the birds to come to you," Andrews said with a laugh. "Lynn did something really wonderful. He set up a branch with some moss on it as a perch, so while one bird was eating at the feeder another would wait on the branch. Then he would be inside in the air conditioned sunroom with his camera, taking pictures." 
Cates' set-up ingenuity shouldn't be surprising. He has had a long history with photography and camera work, professionally filming shows for PBS for 40 years. His skills yielded an impressive seven Emmy Award wins and 27 nominations, among other honors.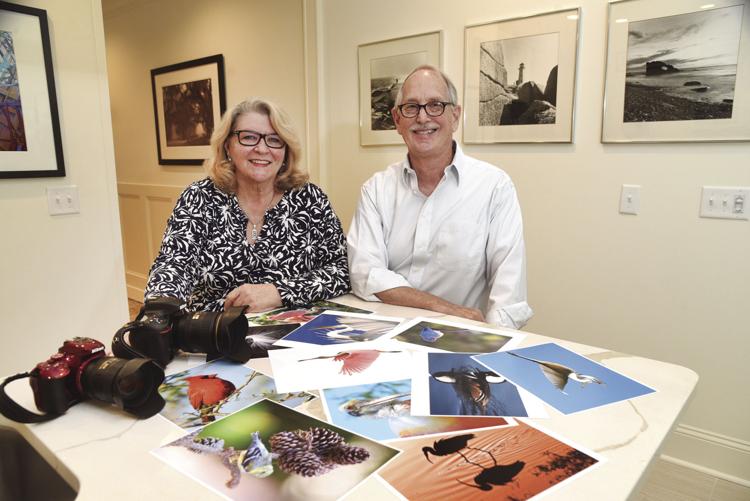 Andrews was Cate's boss back then, working as a producer and news anchor. The two made a good team then, and still do today, although Andrews' entry into photography came a bit later than her hubby's. 
"Although I spent my professional life as a broadcast journalist, covering and editing stories, I was always aware that the real story was in the pictures. I always was hands-on in directing the camera person but never the camera operator myself," she said.
"When we moved to St. Simons 14 years ago, Lynn wanted to join the Coastal Photographers Guild, but wanted me to join too and go out and shoot with him. I reluctantly agreed."
The two have excelled, creating a portfolio of breathtaking work. While they shoot many subjects, their stunning bird photography stands out. Many of the shots have been taken locally, while others have been snapped at the Alligator Farm in St. Augustine, Florida. 
"It's a great place to go, it's a rookery. The birds nest in the trees, and the alligators keep the predators away. Now, an alligator might eat one every now and then, but otherwise they're OK," Cates said with a chuckle. 
"You can go there with a standard camera and get some really beautiful shots," Andrews added. 
Some of their images taken at the St. Augustine location have even won awards among the stiff competition within the photographers guild. Their experiences have taught them a great deal about creating quality art from bird photos. The equation is part technical and part artistic intuition.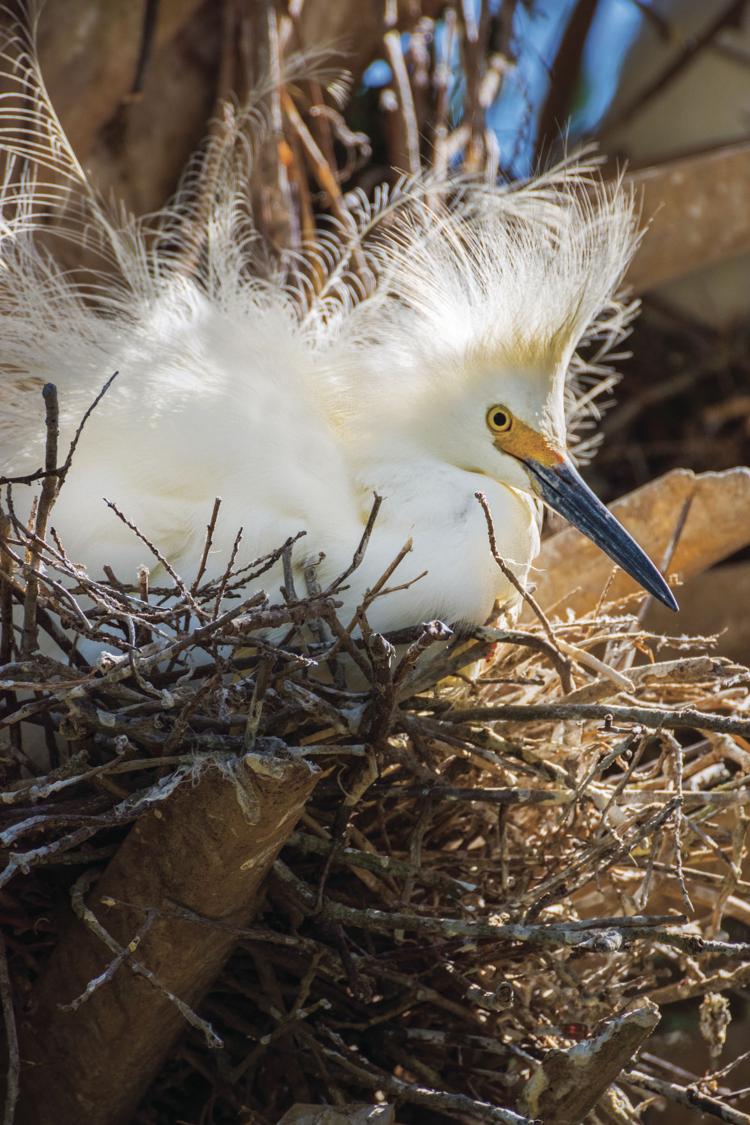 For starters, the couple stresses the importance of finding the right camera and taking time to really understand it once purchased. While reading the manual cover to cover isn't always necessary, Cates underscores the importance of general competency. 
"Understanding your camera really helps. Point and shoot cameras can get great shots of birds," Cates said. "But it comes with the auto focus. That auto focus might be focusing on a leaf rather than the bird. If you can put it in manual and do a manual focus, sometimes you're better off. Other times, if you're trying to get a shot of a bird in flight, you want the automatic focus because it will stay with the bird the whole time."
"Learn how to do the quick shutter, too," Andrews adds. "Because you can lose a shot in an instant."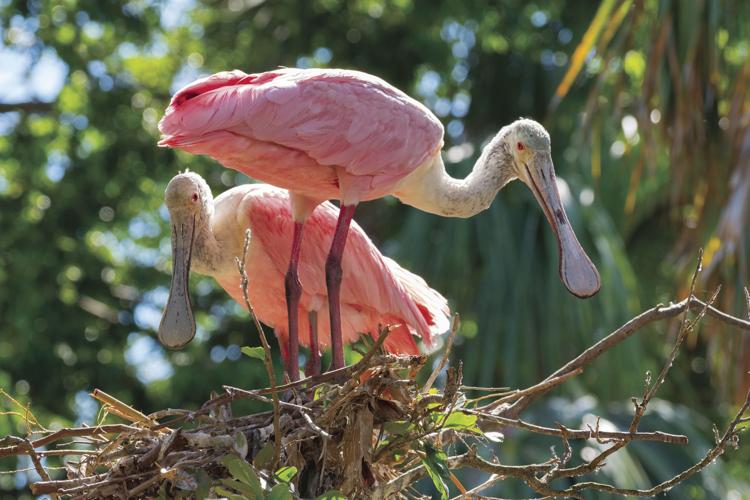 "Yes, and these point and shoot cameras can do that. They can do ten frames a second," Cates added. 
Many would-be photographers feel that good pictures require oodles of money. Not so, says the couple. They stress that investing thousands of dollars into fancy equipment is not necessary for quality photos. 
"If you don't want to spend major money on a camera, they make 'bridge cameras.' Those sell for about $300 to $350. These are ideal for people who want to shoot birds," Cates said. "You might also want to look into getting a tripod because that can add a lot of stabilization to shots. You wouldn't use that for a bird in flight, but it's great for those that are stationary."
These so-called bridge cameras don't typically come with fancy lenses which can limit zooming capabilities. Cates doesn't feel that is a problem, adding images can always be reconfigured after the fact. 
"Sometimes you're farther away from the bird than you'd like, but you can go in post-processing and crop it," he said.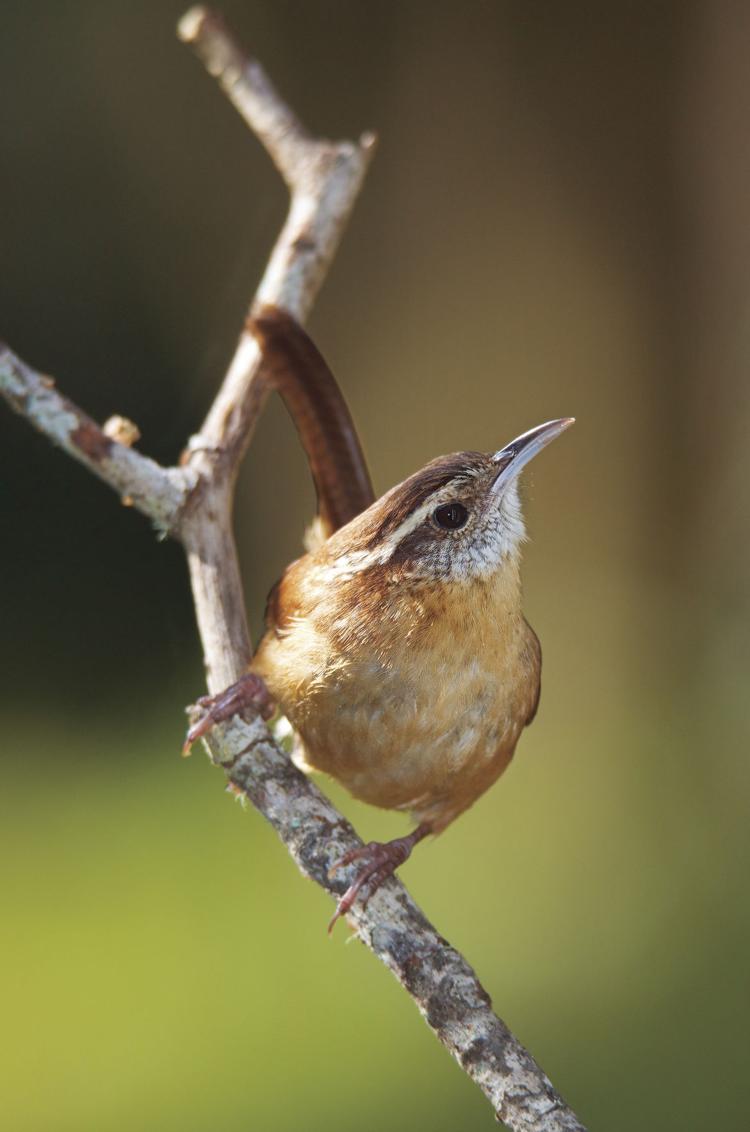 Of course, distance and vantage points are key to good photography. Andrews suggests seeking out different angles to enhance images. 
"You don't have to shoot straight on … think about going low or going high," she said.  
Andrews also advises newbie photogs to be very mindful of backgrounds in pictures. While it may initially escape notice, what is happening behind a subject can make or break a photograph.
"What I find when most people are starting out is that they don't think about the background. I've seen so many shots ruined by a cluttered background. Try to clean that up," she said. 
Being mindful of what's going on around the subject is critical. And Andrews notes there are other external factors to consider, as well, such as time of day.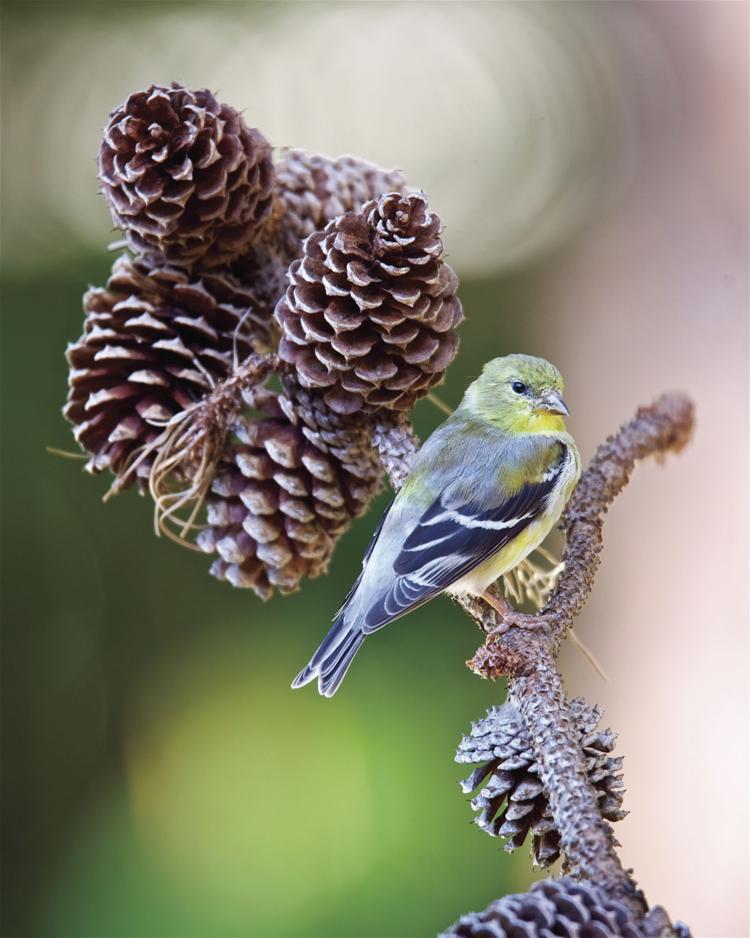 "For birds, you have to thin
k about when they're most active. It's usually in the early morning or around dusk. The shorebirds are most active at high or low tide when they come to feed. So it's important to know what the tide is doing," she said. 
The real secret to good photographs, however, is simply to practice. Like so many things in life, the more shots one takes, the more one's skills improve. Andrews encourages novices not to be too quick to dismiss or delete work. There can be hidden gems among the dozens of pictures one takes in a day.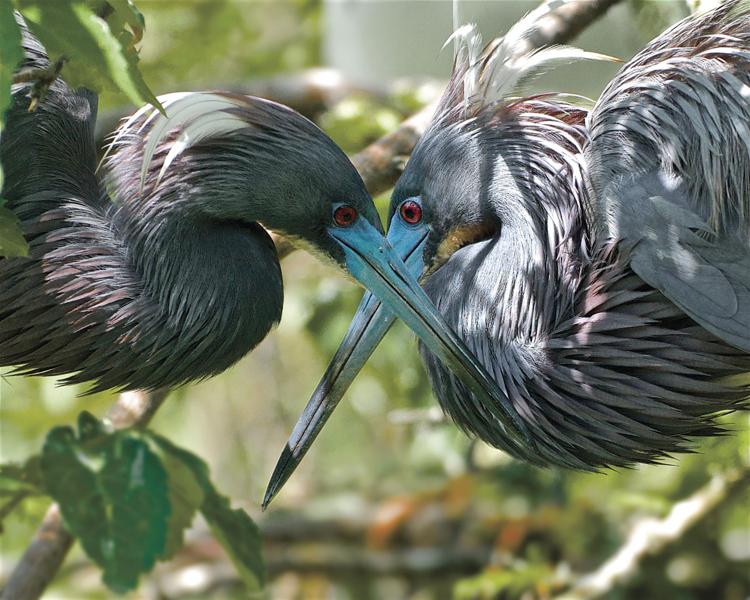 "I know that a lot of people will look at their photos on their camera or on their phone and delete them. Don't do that. Wait until you take it home and put it on the computer because it will look different," she said. "You might have a really great photo, but if you delete it, you will never know."