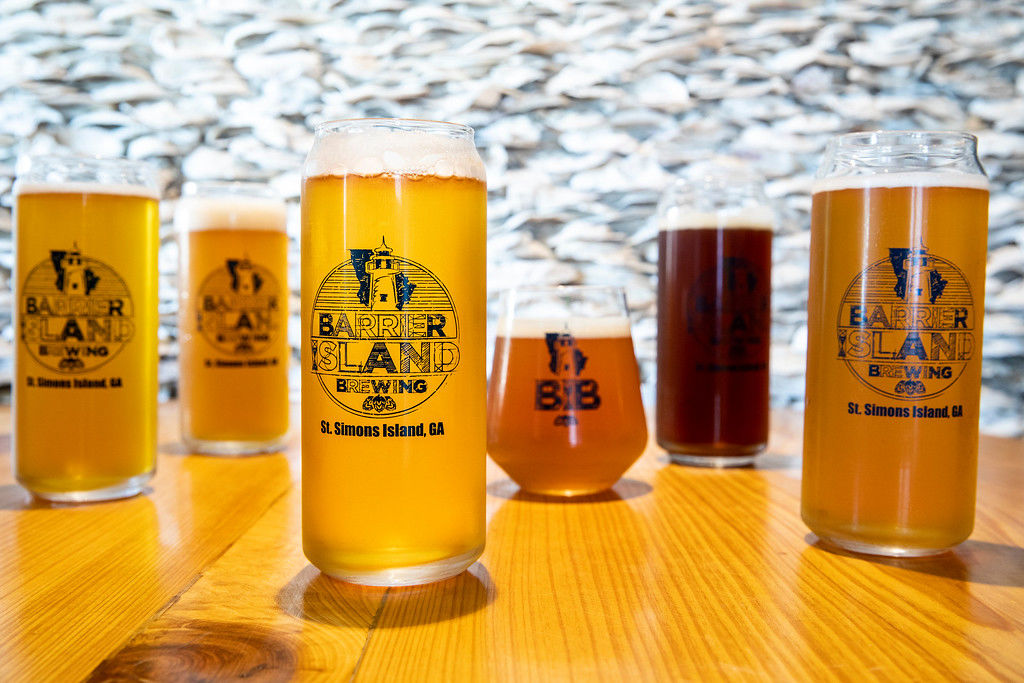 Located on Ocean Drive, Barrier Island Brewing has gained plenty of attention since opening its doors last October.
While it's new to St. Simons stellar food and beverage line-up, it's definitely not owner Blake Merrill's first rodeo. He also operates Half Shell in the Pier Village and his family has owned the adjacent Crab Trap for years. After being in the game for years, Merrill noticed that something was lacking — craft beer.
Luckily, a friend of his Rylie Duncan was becoming quite the brewing enthusiast and, after returning to her St. Simons roots, they teamed up to provide the area with some stellar suds.
"I love beer. I'm a big brewery person. I travel a lot and always go from brewery to brewery," Duncan says with a grin.
"I went to the University of Georgia and Terrapin was huge. Now, they have like five breweries, but in my day there was only one. It's just the whole vibe of the brewery, it's outside, I could bring my dog, there was live music. I just love it."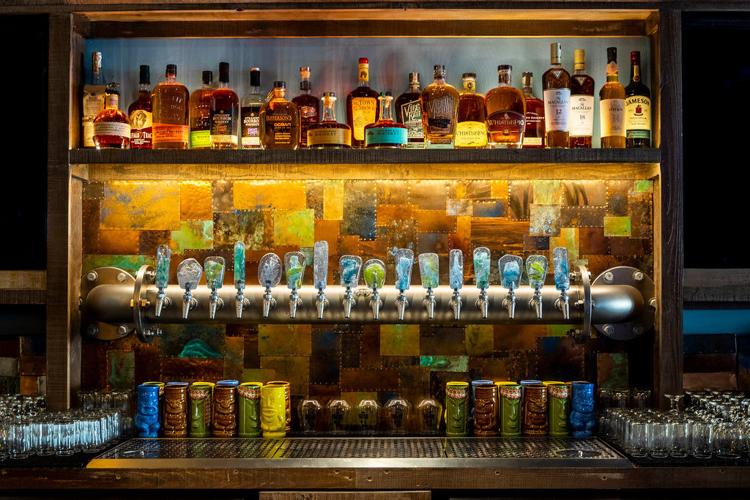 Duncan actually worked in an Alaska brewery for two years before moving back to her hometown in order to help Merrill get Barrier Island Brewery going.
"We'd always thought it would be something great for the island … but it was just a dream for so long," she says.
Of course, realizing that dream took a lot of work. Not only was nailing down the food portion of the restaurant challenging, Duncan had to perfect her brewing abilities, which is no easy feat.
"I'm not a 'brew master' that's a distinction, but I have been doing it for a while. There is a lot of science that goes into it. I had my beakers out this morning, measuring things out," she says, standing in front of the enormous steel kegs. "It's a lot more complicated than people think. It's so weird, I'm not a science gal by any means … I'm a social worker by trade, but I have learned a lot."
For the most part, they've decided to offer flavors that embrace the Coastal vibe — light, clean, cool, and crisp. They prove drinkable for a variety of palettes — and it's what summer in the South demands.
"The boat and beach beers … the kinds of things you want to drink outside when it's 105 degrees out," she says with a laugh. One of their most popular brews, the Ocean Boulevard Blueberry Wheat, is a perfect example. It combines the freshness of the fruit with the hearty malt, which proves to be a winning blend.
"People love, love, love it. We started that last June and people went crazy for it," Duncan says. "We actually didn't have plans to do it year-round but people wanted it, so we decided to add it. It's an island, you can get away with doing it year-round."
Another prime summer beverage is the brewery's Golden Ray, named for the cargo ship that capsized in the St. Simons Sound at the end of 2019.
"It's our most popular beer for sure. It's a citrus, hazy New England style. It is done with citra-hops that gives it a flavor profile that includes grapefruit, pineapple, and mango," she says.
Other brews that can often be found on tap include their Altamaha Amber Larger, Whiting Wheat, Traveler's Belgian Tripel, and the Lagerhead Turtle Lager. Of course, as a true micro-brewery these are subject to change.
"We always have an amber or brown ale. We've experimented with both. We've been trying to figure out which people wanted more and I think we've decided on the amber," she says.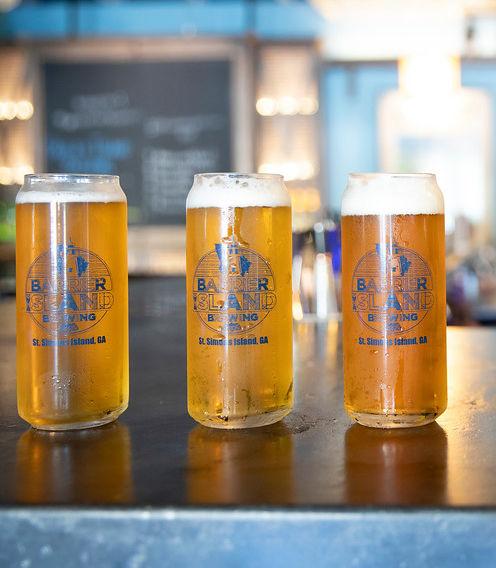 All of these are available for on-site sipping or grabbing a growler to go. In addition to the brews, the restaurant also offers a number of hand-crafted cocktails, as well as wines.
Of course, as a bonafide "beer girl" Duncan is excited to keep brewing up unique blends for customers.
"I'm so excited to try funky flavors and sours. There are just so many things you can do," she says.