But all was calm ahead. The water before him was as still as glass, reflecting the azure of the sky and the swaying sage of the marsh grass. His keen eyes scanned the horizon, looking for the telltale signs of the wildlife he's come to know so well. Egrets and herons, dolphins and manatees — as someone who has spent his entire life on the Golden Isles' waterways, spotting them has become second nature.
Of course, there's one that the Glynn County native sees less frequently — alligators.
Even though it's something he does every day, the majesty and beauty never grow old for Gowen, who has parlayed this passion into a profession. He co-owns Southeast Adventure Outfitters with Cindy Dennard. The business, which offers everything from kayak tours to stand up paddle boarding to boating tours, has been open since 1994.
But Gowen's experiences along the coastal waterways began much earlier.
"My family and my extended family always had interests on the coast. One of my jokes is that my DNA is well-engrained in the food chain," he says with a laugh. "And it's true, especially up in McIntosh County. But doing this, starting back when I was a kid, it was a way to follow my passion."
Over the years, the intricate system of trails and tributaries have become an integral part of his life, and sharing these otherwise unseen areas offers tourists and locals a perspective that they'd never see otherwise.
"My go-to line is: 'Coastal Georgia has a huge trail system it's just all wet.' Our kayaks and powerboats are our boots, backpacks, and bikes for exploration. I also say you could go every day and never see it all," he says.
"There's over 2,500 miles of interconnected waterways just within our coast. It's pretty amazing. The great majority of our coast and barrier islands are undeveloped which is unique for the Eastern seaboard."
Gowen's family also owns Village Creek Landing, which offers an event space, and Southeast Adventure leases the dock as an outpost for water-based activities. Regardless of which method he is sharing, he's grateful to offer a peek at the unrivaled beauty of Coastal Georgia.
"I love it when we have grandparents and grandkids. I always snap pictures of them along the way and email them back," the skilled photographer shares.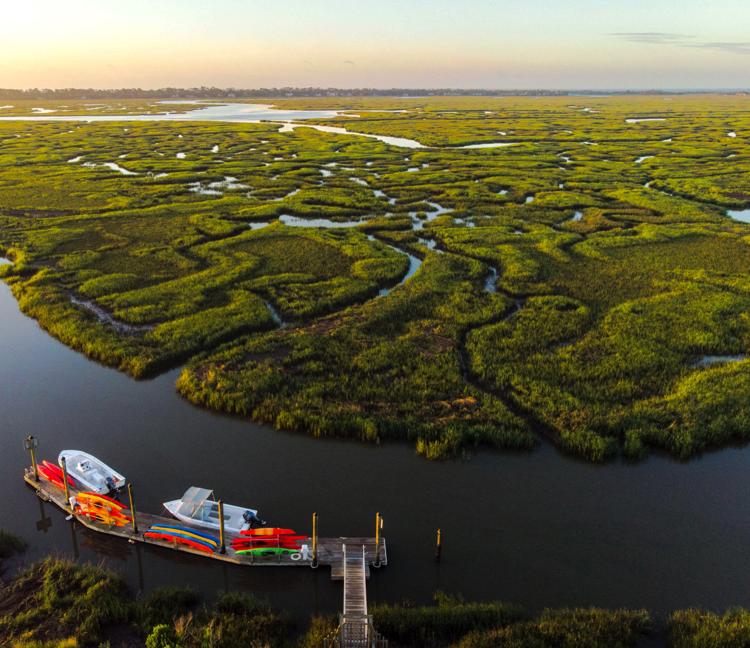 Like Gowen, Sam Ghioto also relishes the magic of the area's waterways. The St. Simons Island native didn't truly begin taking advantage of the beauty of his homeland until he began working at Southeast Adventure Outfitters.
"I started working (there) as a kayak tour guide last May. A few months before joining the crew, it dawned on me that I have not taken advantage of exploring our unique and beautiful ecosystem, although I have lived on St. Simons Island my entire life and have gone boating with my dad," Ghioto says.
"So, I began running tours and learned a lot. On top of kayaking, I did a couple paddleboard tours. What I enjoy most about paddleboarding is finding the flow of the moment."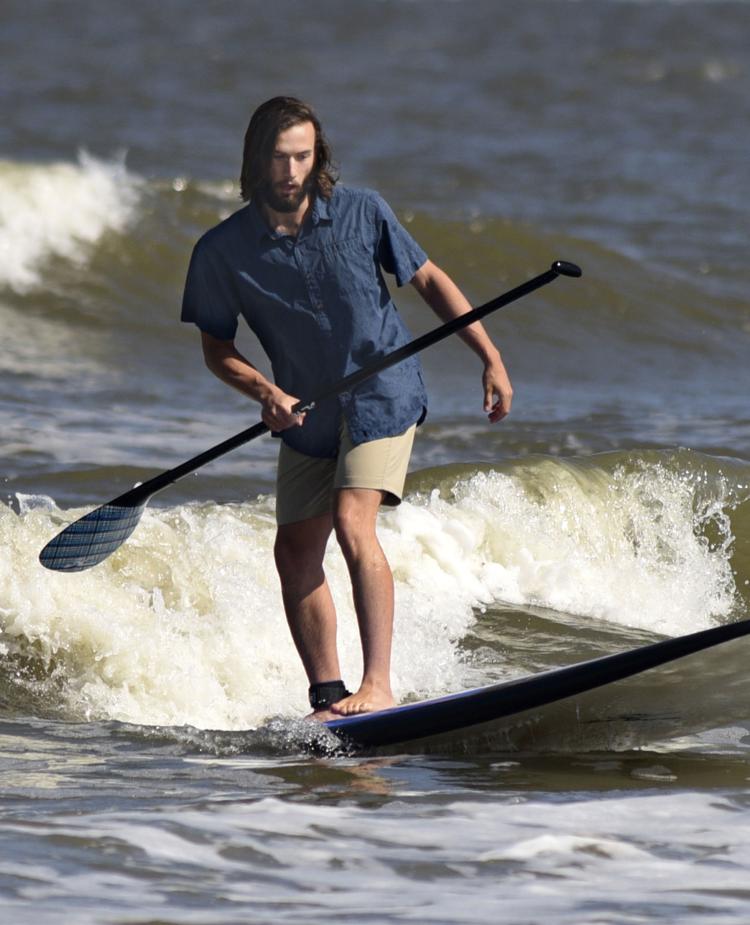 "That's when nothing else seems to matter. Whenever I'm out paddle boarding or paddlesurfing, I soak in the sun and breathe in the salt air. I become very mindful of my surroundings because the ocean is so expansive and can be very powerful," he says.
Paddleboarding also allows a deeper connection to the ocean and its inhabitants, as there is little buffer between the participant and the sea.
"It's definitely humbling because you're subject to the tide and the wind. I prefer the challenging days that test my capabilities in the surf. When the conditions are rough, it makes everything seem so small in comparison," Ghioto says.
"It's always magical when you're sitting in the surf, waiting for a wave, and a dolphin surfaces. If you listen closely, you can hear them breathe before you see them. When one gets close enough, I can see their eyes, and I know that I'm looking into another soul."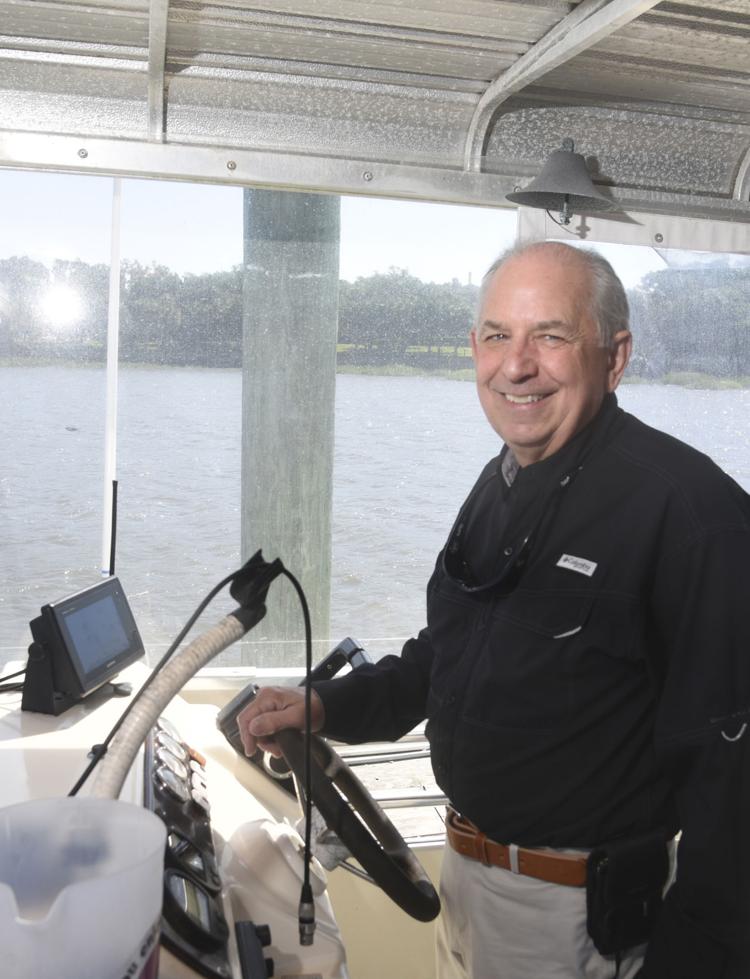 "I initially wanted to be a fishing guide … I've owned over 20 boats in my life. After I got my license and started taking people out, I discovered that's really not what I wanted to do," Kempton says.
Instead, he spoke with Cap Fendig, whose family has operated a local tour businesses for decades. Fendig offered him a position as a first mate as he worked toward his master's license.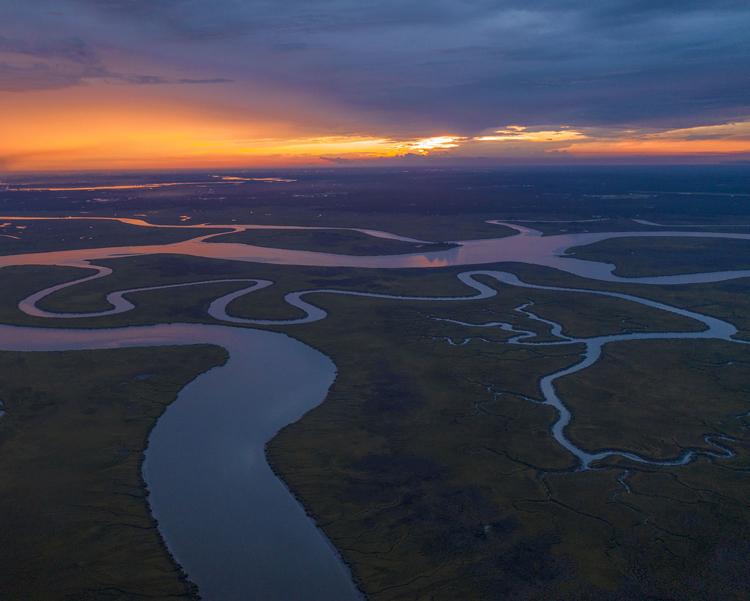 "I told him that I'd have to go home and pray about it and Cap called me when I was in the parking lot. He said his wife had heard me say that and she really wanted me to come work for them," he says.
So, he did. Eventually, Kempton teamed up with Capt. John McCleskey to purchase Fendig's Jekyll Island-based tour business. Housed at the wharf in the historic district, Jekyll Island Dolphin Tours offers a number of excursions, including private tours for families.
For Kempton, the waterways of the Golden Isles provide an escape unlike any other.
"We had originally looked at moving to Destin, Florida, but we went down there and there are just boats everywhere. You can barely move," he says. "Then we came here. You can be out on the water all day and never see another boat. And it's so pretty. I tell people that I'll never live anywhere without palm trees and pelicans."