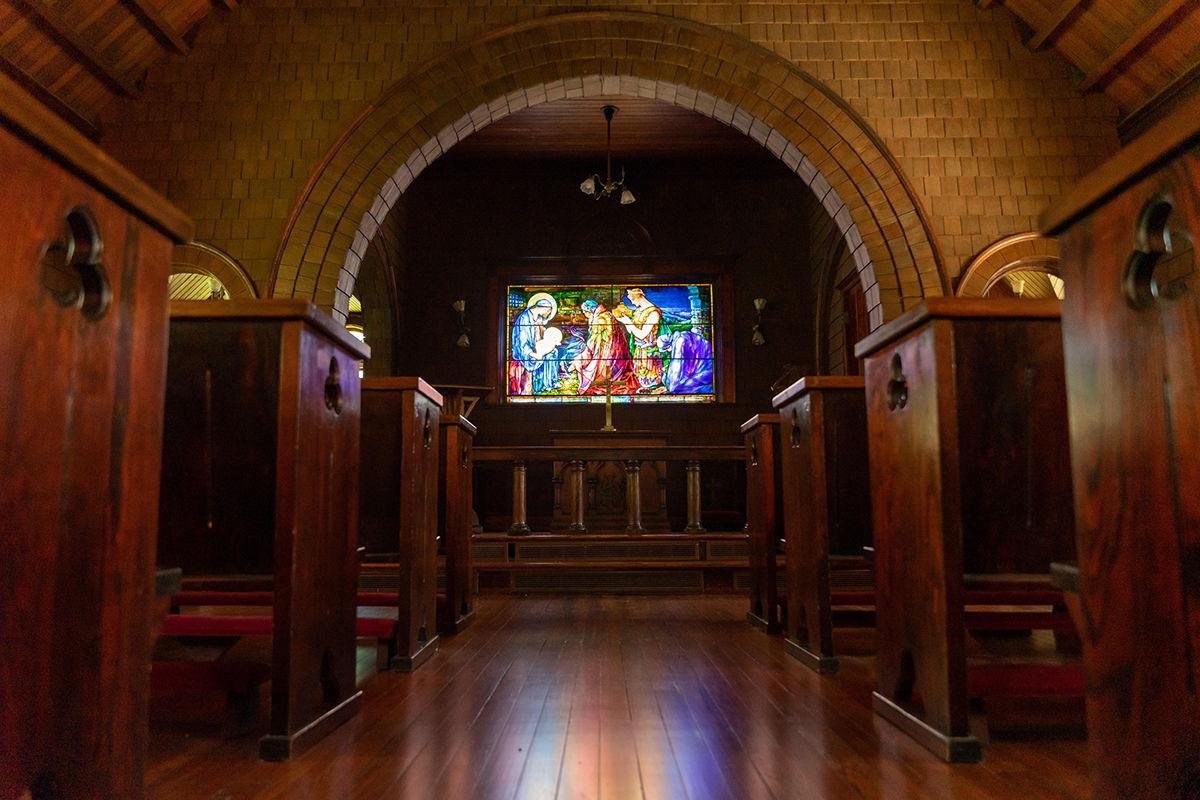 Quietly legible on a third floor wall in Hollybourne Cottage, part of Jekyll Island's historic district, is a pair of hand-drawn silhouettes that have gone unnoticed for decades.
The artists were daughters of two wealthy families who visited Jekyll annually during an era when the island served as an exclusive winter getaway for millionaires.
Taylor Davis, a historic preservationist for Jekyll Island Authority, has walked past these drawings on the wall more times than he can count. But the silhouettes remained unseen by Jekyll staff until 2018, when a contractor's grandson noticed the drawings, which according to a scribbled date on the wall were made in February 1902.
"We had walked past it how many tens of thousands of times and had never noticed it," Davis says.
These drawings are a small, intimate piece in the rich tapestry of Jekyll Island history. Hidden gems like this can be found throughout the island's historic district by anyone with a curiosity and a willingness to stop and look closely.
A mysterious door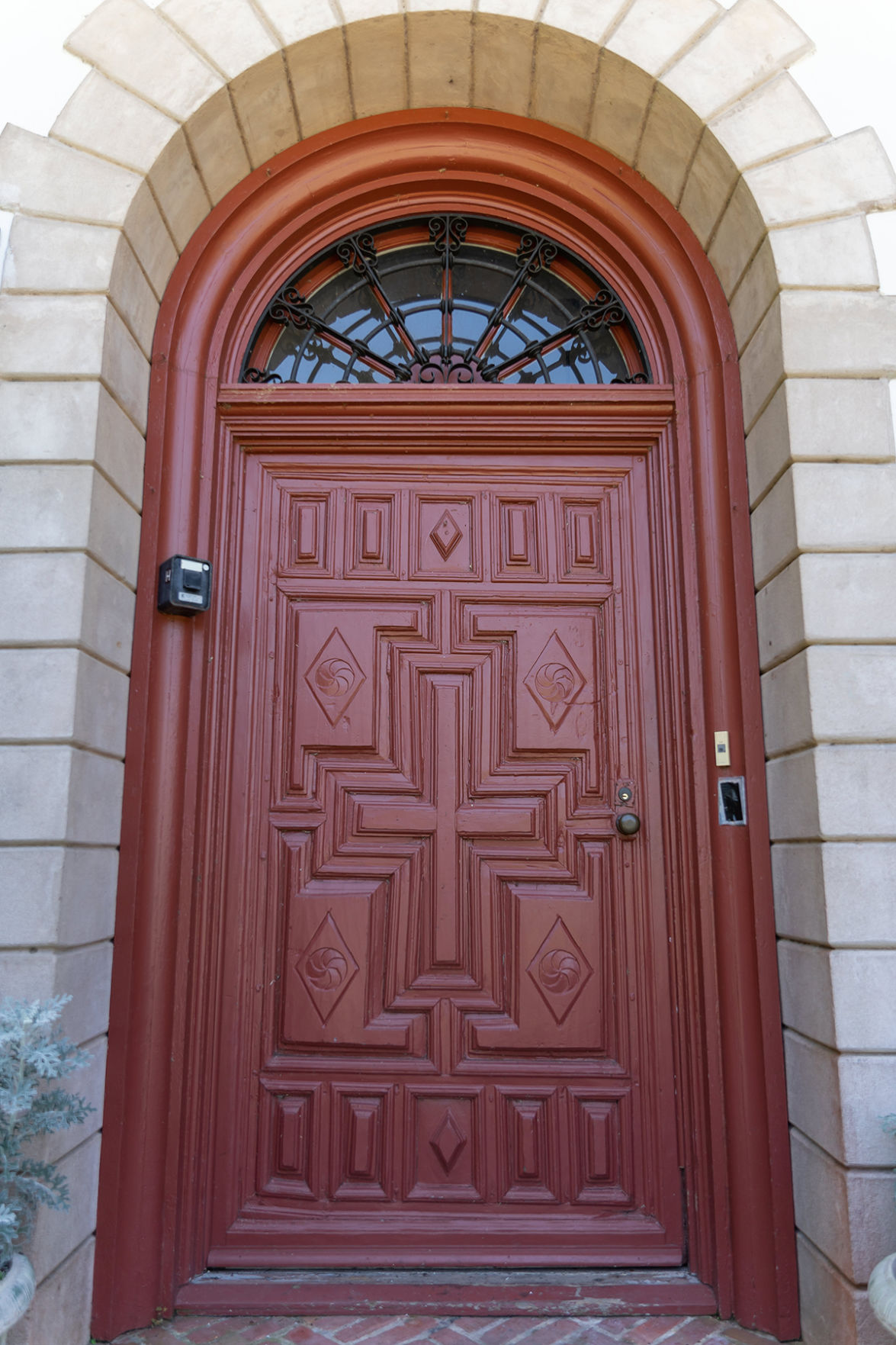 Jekyll Island in the early 1900s was the winter vacation spot for several well-known names in American history, including the Rockefellers, the Pulitzers, the Vanderbilts, and others.
"The history is the one that a lot of people more readily associate with Jekyll nowadays, is that millionaire's club era history," says Alexa Orndoff, JIA director of marketing and communications.
But a trip to Jekyll Island can reveal pieces of its history that few know, and some questions raised by these small details remain unanswered.
One such question is whether the front door into Villa Ospo, once the home of oil tycoon Walter Jennings, is actually as historic as it looks.
"It is not a 1927 door," Davis says.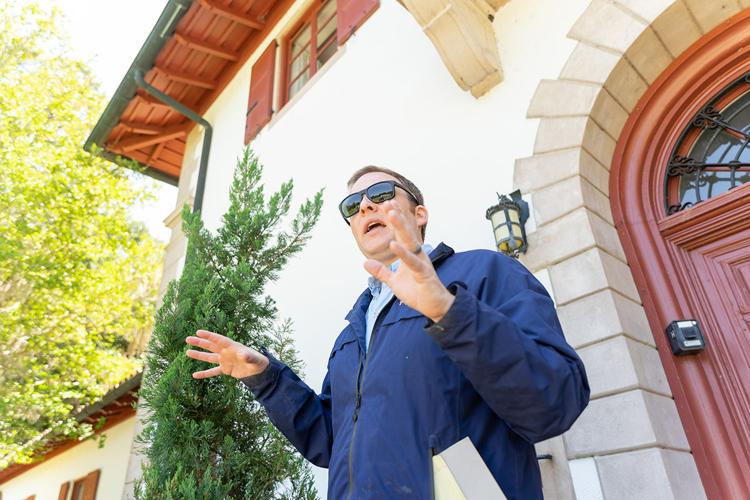 Jekyll staff have two theories. One is that it's a mission door, found on an international trip. The other theory, though, raises even more questions. Some have speculated that the door was beaten by chains and scuffed up in 1927 to make it look older.
"This is one that we're still in the process of trying to uncover its original history," Orndoff says.
And the true story may forever remain a mystery, Davis adds.
"That door ain't from around here, I'll just say that," he says.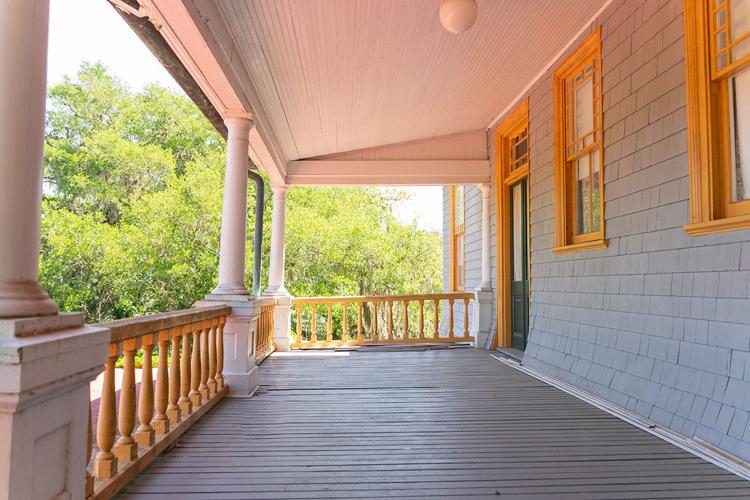 A hidden escape
During the island's millionaire club era, Jekyll Island served as a playground for those who could afford the steep price of vacationing there. The island at that time was accessible only by boat, and families would transport not just their suitcases but also their vehicles, staff of servants, and all other accommodations to which they were accustomed.
Their cottage homes, many of which still stand today, were much smaller than the mansions they owned up north, but the families likely lacked few comforts.
Almira Rockefeller, wife of businessman William Rockefeller, had a different sort of comfort in mind as her family renovated and expanded Indian Mound Cottage. Her priority was peace of mind.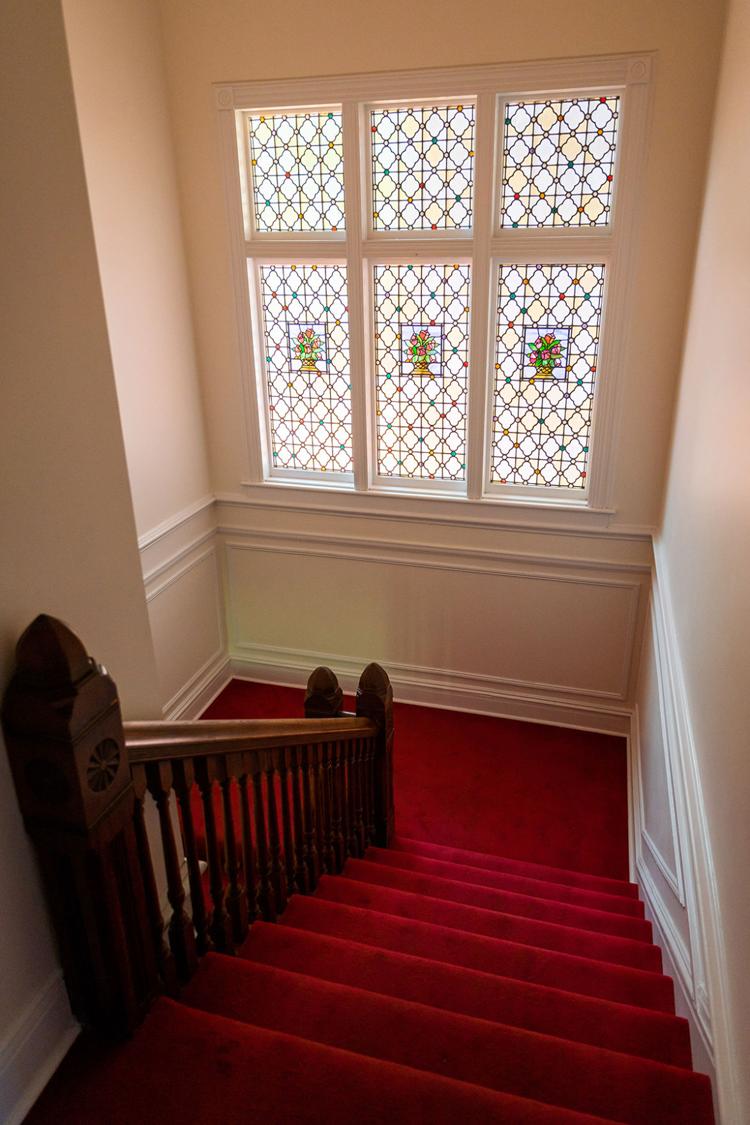 Almira's intense fear of dying in a house fire led her to insist that the cottage have escape routes, including a slide from the top-floor servants' quarters and windows that swing open like doors from both her bedroom and what is presumed to be her children's bedroom, allowing them to climb out onto the roof, shimmy around the building and climb down a garden trellis outside to safety on the ground.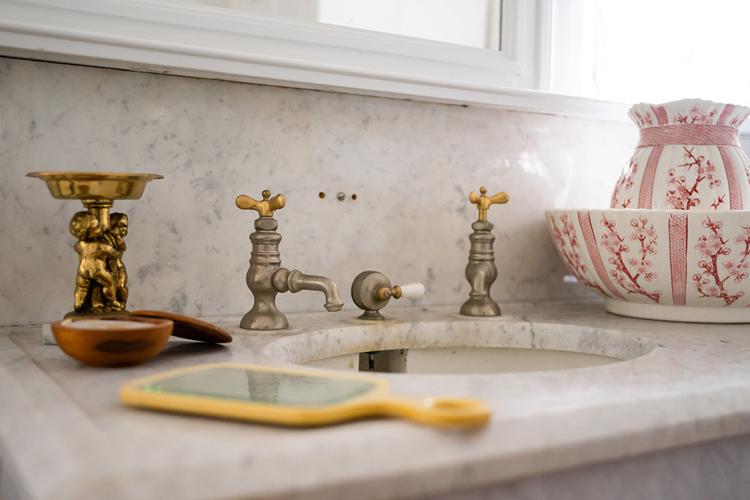 "If a fire breaks out in one of these, you've got to get to the fire escapes very quickly," Davis says, noting that construction materials for homes during this period could quickly catch fire and be destroyed.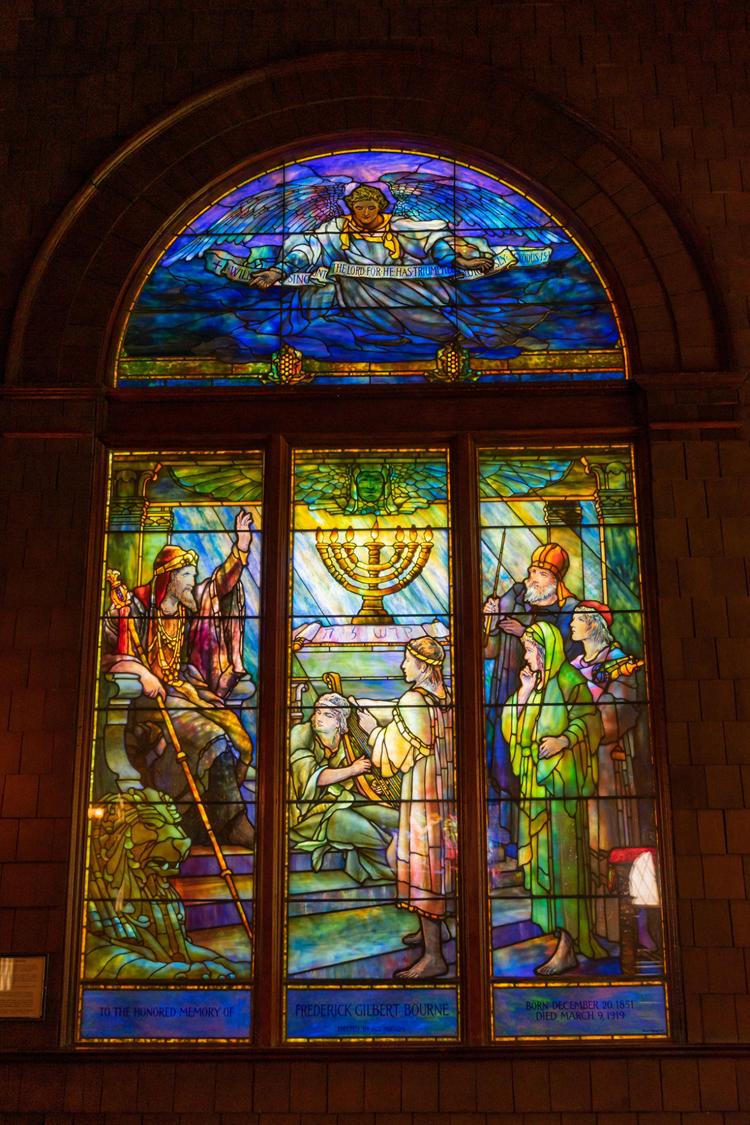 A less picturesque feature
Visitors to Faith Chapel, the oldest house of worship on Jekyll Island, are likely to notice the two colorful stained glass windows, one of which is signed by Louis Comfort Tiffany.
Distracted by these beautiful pieces of art, it's possible to miss the grotesques (the term for an interior gargoyle) staring creepily from beams above the pews.
The original steeple on Faith Chapel, built in 1904, had to be replaced due to a leaking problem. The gargoyles perched on the exterior corners of the chapel roof once could have served their intended purpose of gargling water down their spouts. But these gargoyles are relatively new additions, as the originals have deteriorated and were replaced. With the new roof, gargoyles no longer had a purpose to serve. Today, they simply add a gothic look to the historic structure.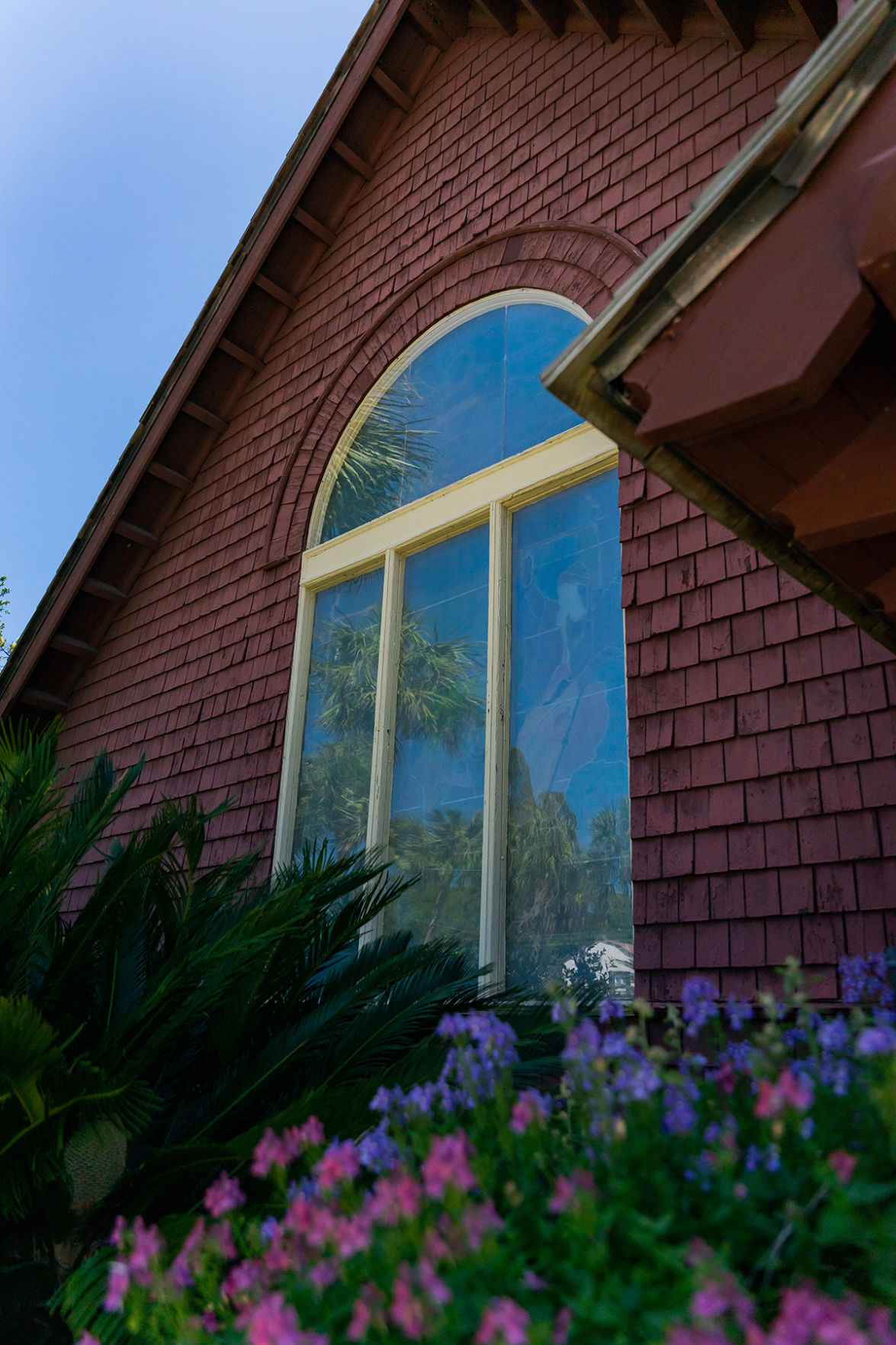 Inside, the original grotesques are made of carved wood and come in a variety of shapes, including that of an eagle, a boar, a horse, and a dragon.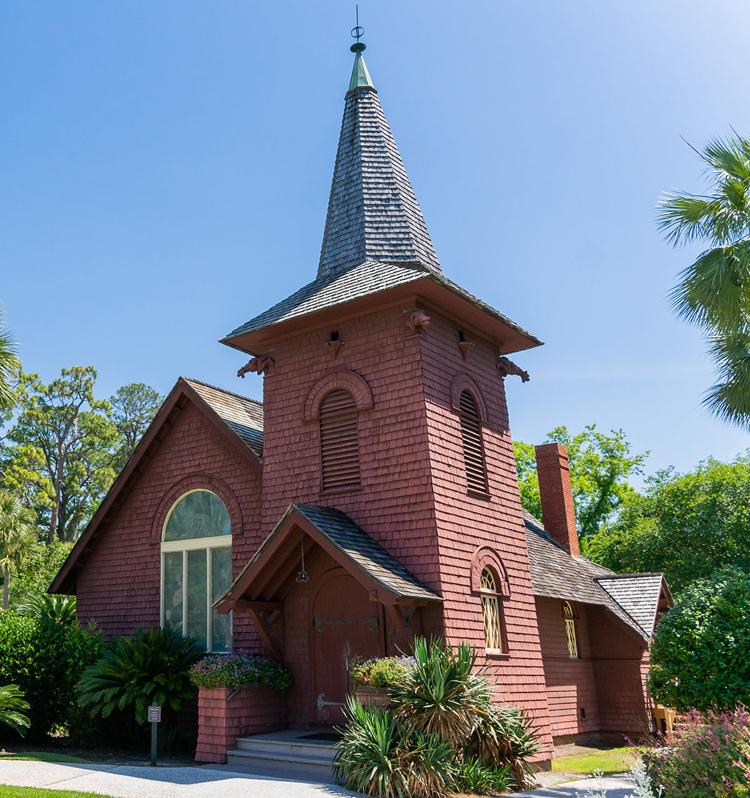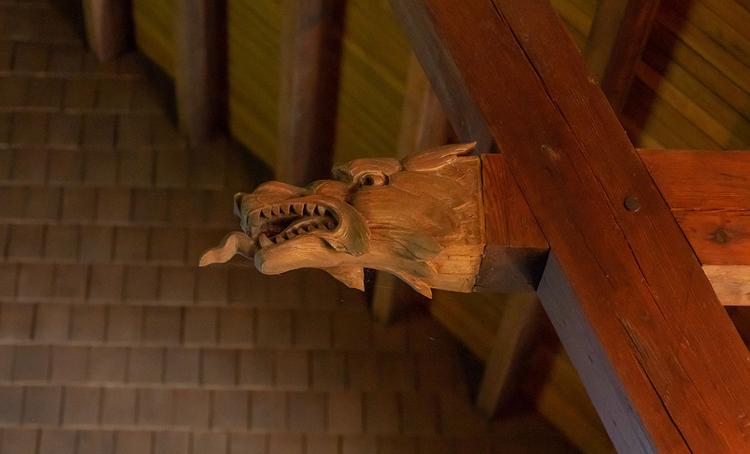 A discovered drawing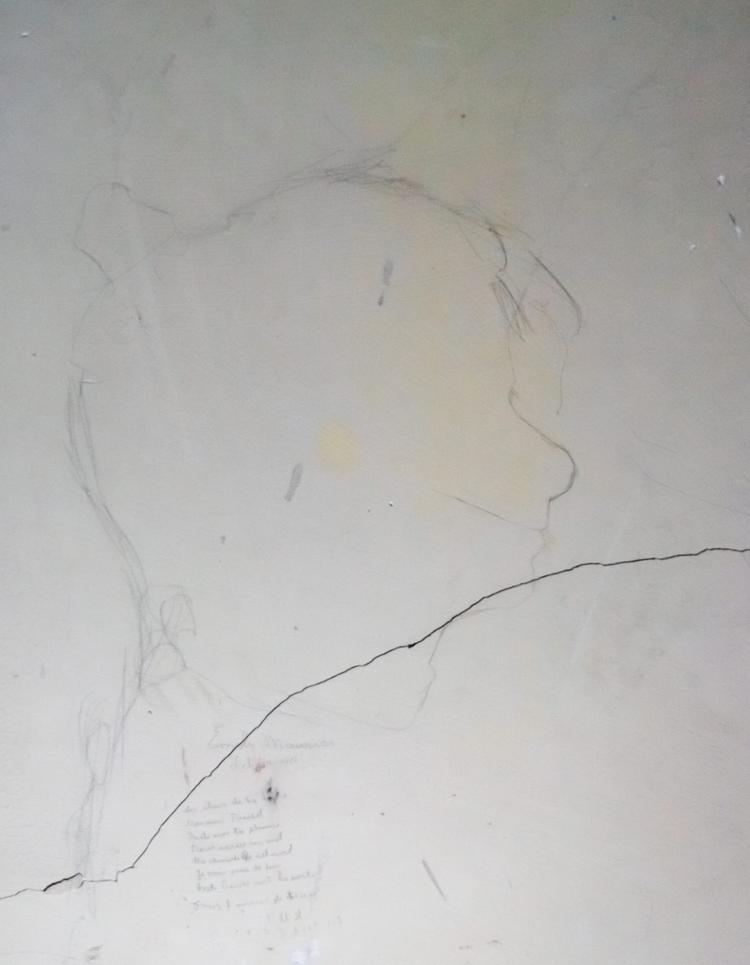 The silhouettes are not the only time stamps of history sketched onto the walls of Hollybourne Cottage.
Merely feet away, lovebirds Pam and Bobby squeezed their names into an arrow-stricken heart, along with the date of Sept. 6, 1970.
Davis, noting that vandalism is not encouraged in or on any Jekyll Island location, pointed out that the pair snuck upstairs during a time when the house was not in use.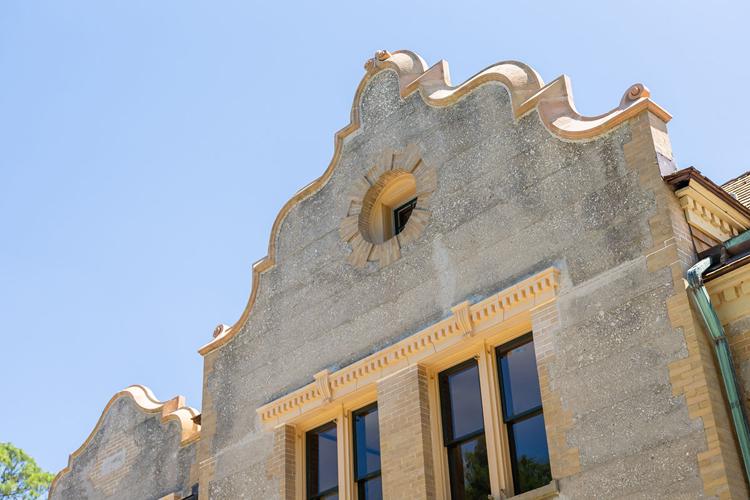 And the house itself, he says, is a gem of Georgia history. Visitors can immediately recognize that the house is structurally different than the island's other cottages. The home was built in 1890 by well-known bridge builder Charles Steward Maurice, one of the first club members to move to the island.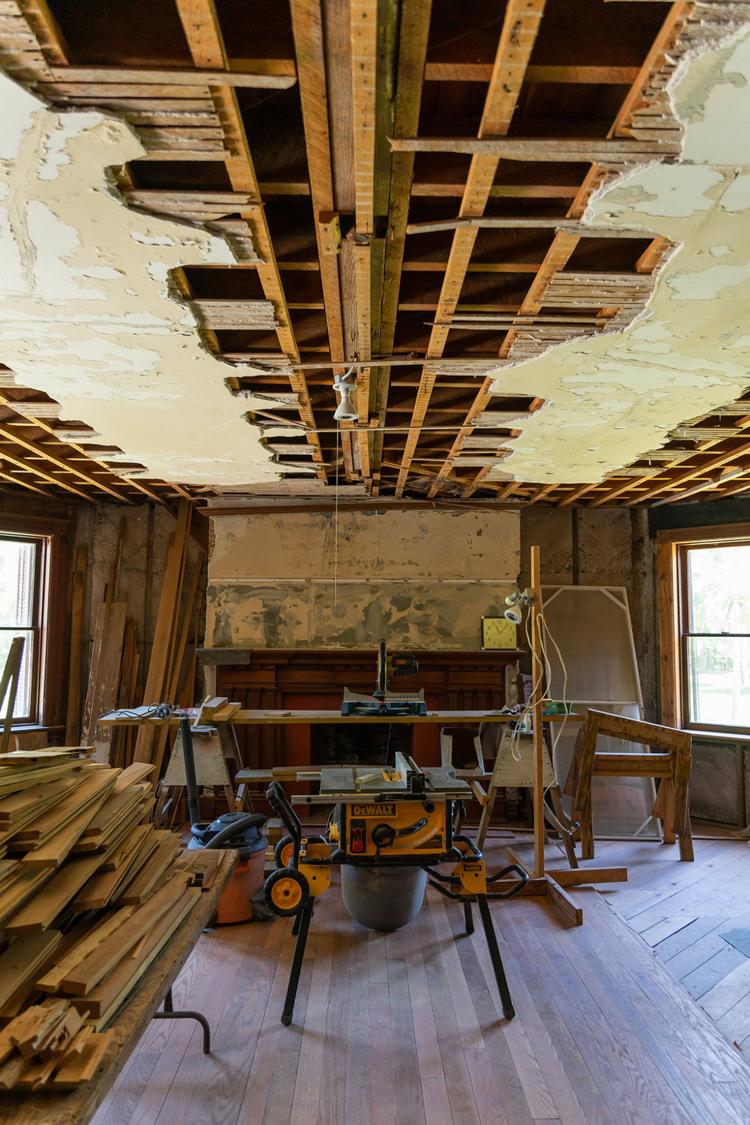 "You have this Yankee bridge builder who comes down and falls in love with Jekyll, his wife does too, with the history and everything," Davis says. "So he saw the Horton House ruins on the north end of the island, the colonial era structure, and he decides he wants to build his house of the same material."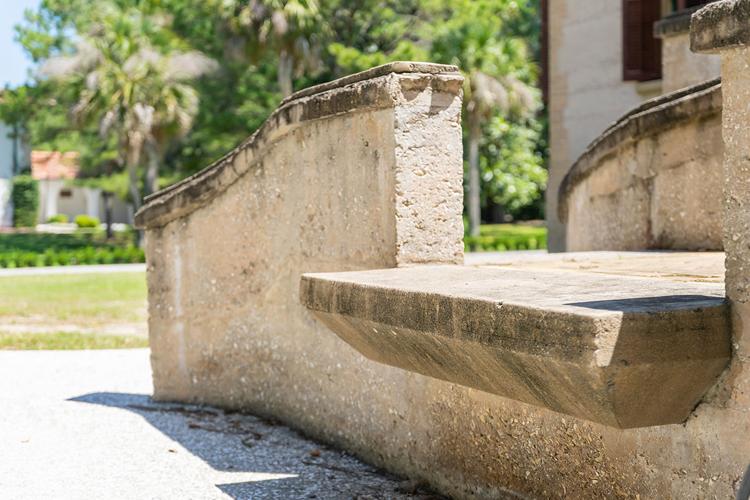 The house is set up today in a permanent state of restoration, to showcase how JIA staff preserve these structures. Davis is able to show visitors how Maurice incorporated elements of bridge design into the structure of his home. He used wooden trusses and long steel bolts that run from the ceiling of the first floor into the top of the truss on the third floor.
"Everything about this house, all these elements, speak to the quality of construction," Davis says. "It's not as flashy as many of the other houses, but it's just such high quality."
Davis has spent countless hours inside the cottage doing preservation work, yet even he was able discover a new historic gem recently. The drawn silhouettes upstairs had somehow remained a secret until 2018, as no archival documents or other information mentions their existence.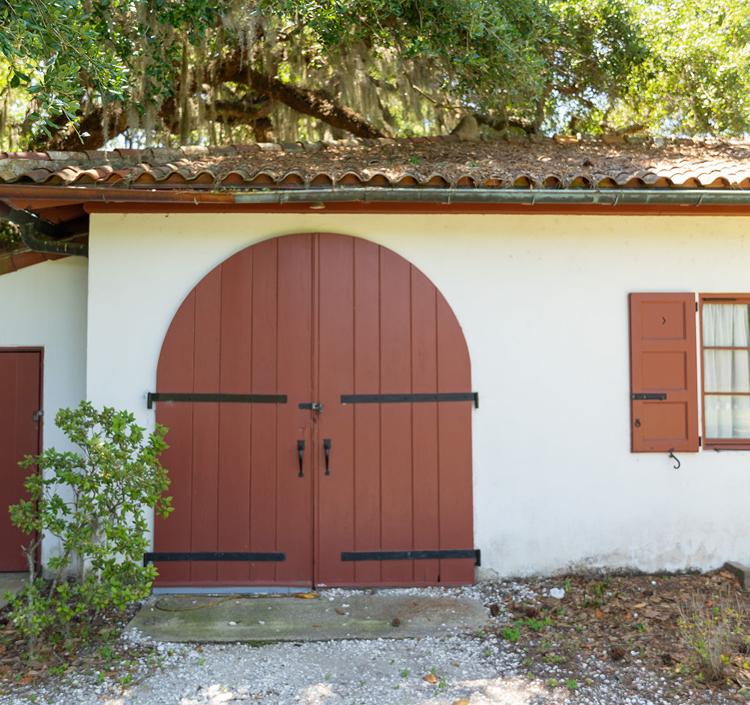 "We don't believe that anyone else had recognized them or realized that these were here," Orndoff says.
Emily Maurice, the daughter of Charles, is drawn alongside her friend Alice, another club member's daughter. They also wrote a French poem beside their artwork.
"A volunteer's sister-in-law is a French teacher and she read through it, and she said, 'well, they definitely were learning French,'" Davis says.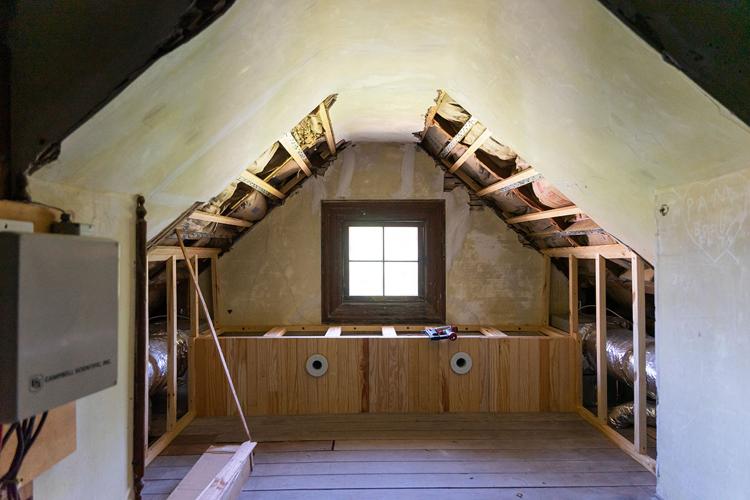 It's discoveries like this, Davis says, that help bring history to life in ways that are best understood through firsthand experience.
"There've been a lot of preservation efforts here since the mid- to late-1980s, so when you stumble on something that really wasn't known about before, it's really exciting," he says. "I get to be a steward and find my place in this long line of people who've been seeing to these structures."
Source:  Golden Isles:  The Magazine for Brunswick, St Simons Island.  Words by Lauren McDonald.  Photos by Brian Austin Lee.