Get the lowdown on the best places to visit, eat, and enjoy the Golden Isles according to some of the locals who know.
Michael Hulett, musician who has lived in the Golden Isles for 33 years
What makes our area unique? "It's one of the most beautiful areas in the nation with beautiful islands, great seafood — especially the shrimp — and a rich history. Kind, friendly people make it all the better."
Where do you like to take visitors? "Jekyll Island and have a picnic on the porch of Goodyear Cottage."
Millie Wilcox, former gallery owner, model, and artist

Where is the best spot for a bite to eat?"At my house for Shrimp Creole: okra, corn, tomatoes, shrimp, black pepper, bay leaf, lemon with Louisiana rice — all fresh ingredients."
What is your favorite time of year? "April is my favorite time of year because of the exquisite coloration of the flora and fauna, the green of the Spartina, and the magical fragrance that fills the air as well as my soul."
How long have you lived here? "I have lived on St. Simons for 50 years, but I have been visiting since I was two years old. Here, I met my husband, who was a transplanted Yankee and who said he would never live anywhere but in the Golden Isles."
How would you describe the Golden Isles to non-locals? "Incredible beauty and diversity because of its pristine stretches of beach, sparkling estuaries, and abundant wildlife. It is also a haven for nature lovers, artists, poets, historians, and writers, who appreciate the abundance of creativity and warm hospitality found in the Golden Isles."
Brooks Good, a 34-year local who operates Coastal Outdoor Adventures
Favorite time of year here? "Definitely the fall. After enduring the heat of summer, the thought of those first few cool days in October hang out there like a carrot. As an avid outdoorsman, there is no better time to be on the coast than the fall. The fishing and hunting are great, and the temperature is comfortable to do just about anything outside. And, who doesn't love the fact that you can combine all of those activities with a football game. Go DAWGS! The hardest part about the fall is deciding what activity you want to do."
What activity do you take visitors to do? "Running a charter boat business, I get the opportunity to take large numbers of visitors out on the water each year. The beauty of our coast — along with the abundance and diversity of marine and wildlife — make this area very unique. Dolphins, birds, fish, alligators, and the beauty of our coastal marshlands are what make this place great, and it is a pleasure to get to share it with others. Seeing our coast through the eyes of visitors and hearing their comments reminds me on a daily basis just what a special place it is to both visit and to live."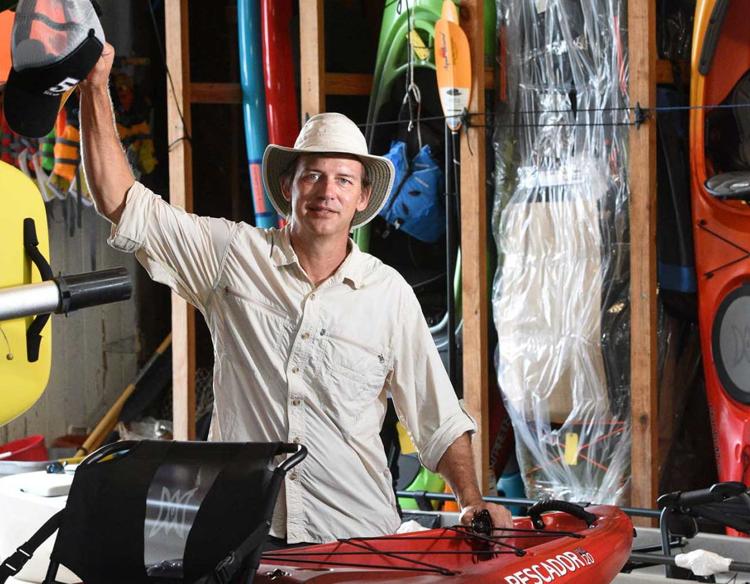 Michael Gowen, co-owner of Southeast Adventure Outfitters who grew up in Brunswick and lives on St. Simons Island
How would you describe the Golden Isles to non-locals? "A maze of intricate waterways, expansive views, rich history, and beautiful landscapes."
Favorite time of year? "Strangely enough, the cooler months. Big blue high pressure skies, cooler air, no bugs, the perfect time for exploring the woods, swamps, and islands."
What activity do you take visitors to do when they visit? "Let's go boating! Or fishing or paddling, hiking, or all of the above — primarily in the marshes, islands, beaches, or swamps."
Susan Bates, owner of Tipsy McSways
How long have you lived in Glynn County? "I graduated from Glynn Academy, moved back in the '80s for a few years, and then moved back in 2001. I've been here ever since."
Favorite time of year here? "Spring is my favorite time of year. Nothing smells better than soft jasmine filling the air during an April sunset in the Golden Isles. It is totally intoxicating."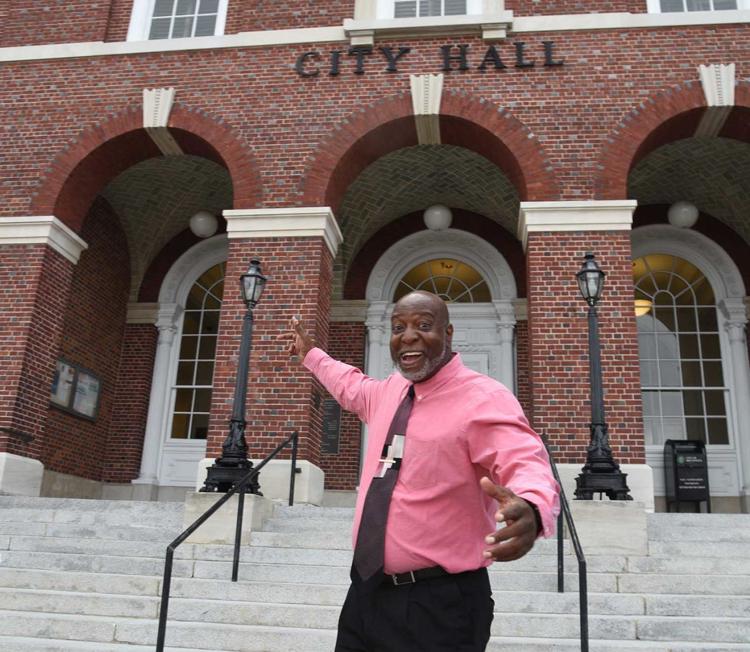 Cornell Harvey, mayor of Brunswick
How would you describe the Golden Isles to non-locals? "I describe our community as Brunswick and the Golden Isles, whereby we have many things to offer visitors such as a historic downtown, the islands with their beautiful beaches, lots of restaurants with different cuisines, and a southern charm welcoming all to come coast awhile with us."
How long have you lived here? "I have lived in Brunswick for nearly 60 years. However, I was in the U.S. Air Force and also lived in other countries such as Japan, Taiwan, and Germany over a 29-year career.
What makes our area unique? "We are unique because of being a small coastal community with a large retirement population perfectly situated between Savannah and Jacksonville; daily flights to Atlanta; a deep water port; Interstate exchanges and rail access, all linking Brunswick and the Golden Isles internationally to world."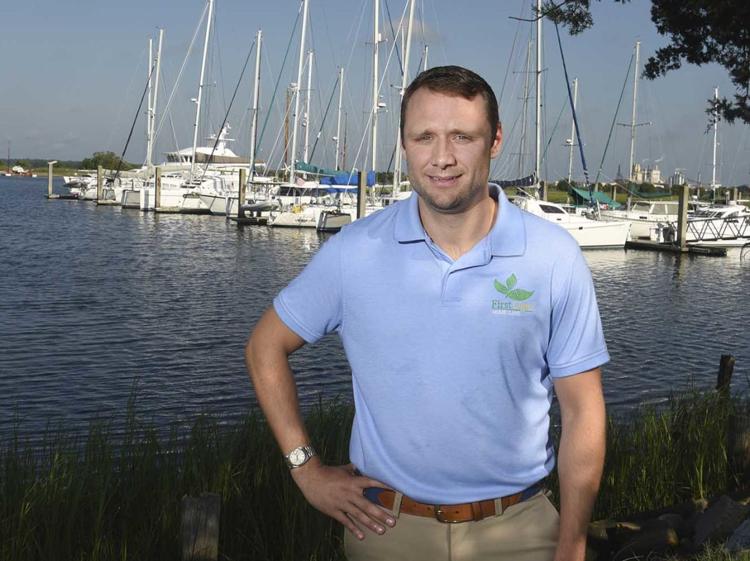 Eric Friedrich Jr., president of FirstLight Home Care of Southeast Georgia
Favorite time of year here and why?"My favorite time of year here has to be Georgia-Florida weekend. It takes me back to the good old college days and brings back so many fond memories of my time in Athens. On top of that, the weather is starting to cool down,
andeveryone just seems to be happy."
What activity do you take visitors come to visit? "My favorite thing to do … is to take them on an evening boat ride to watch the sunset over the marsh and the rivers. I think the natural beauty of this area is the most impressive thing to show off to visitors, and for me, it never gets old or any less impressive."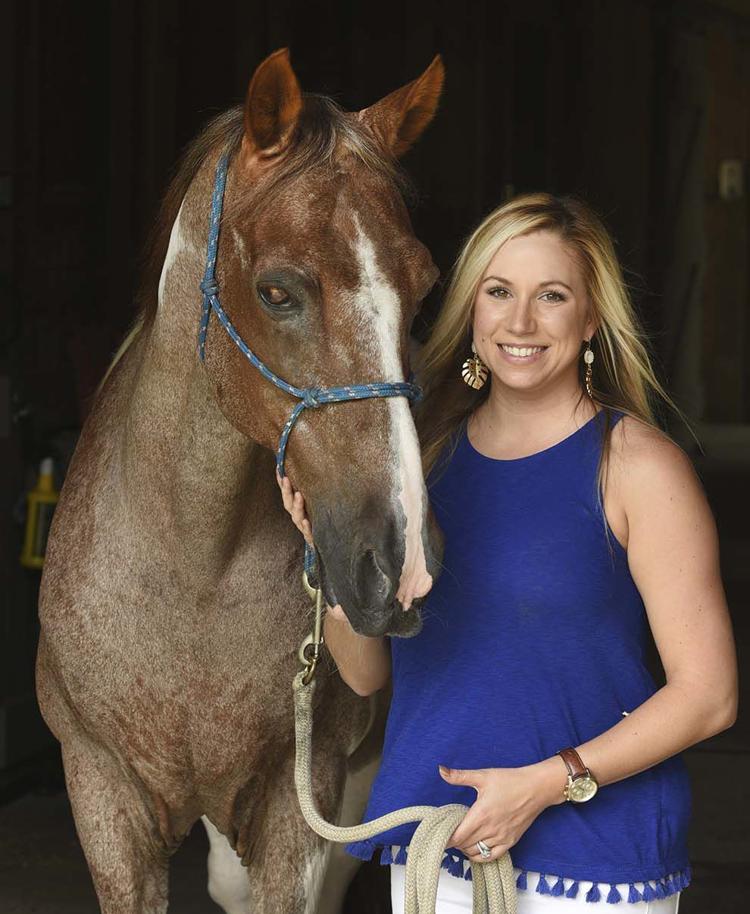 Rebecca Gould Strother, realtor with Duckworth Properties
How long have you lived in Glynn County? "I'm proud to say that I'm a native to the area. My family has lived on St. Simons for generations; and my husband Bug — another island native — and I plan to keep that tradition going."
Where do you take visitors to? "I take everyone to The Stables at Frederica, even if they do not want to ride. Just visiting with the horses seems to be a huge highlight to everyone's visit."
How would you describe the Golden Isles to non-locals? "The Golden Isles is a great place for anyone wanting that instant feel of community. Our area offers so many activities and events that bring us all together. You start recognizing the same smiling faces, even after just a few outings."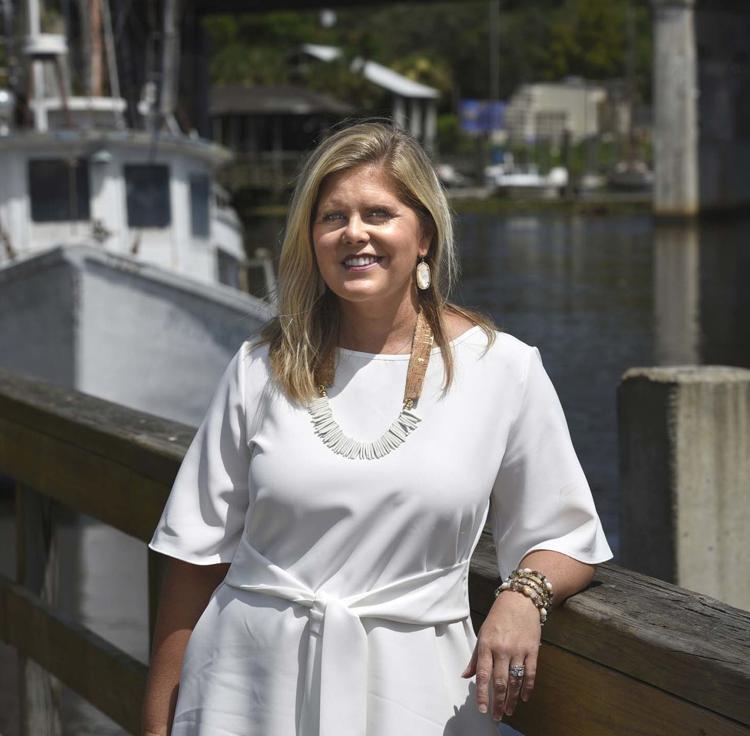 Cathie Parmelee, artist and fourth-generation local
What makes our area unique? "When I drive across the causeway onto the island, there's a feeling of coming home, at least that's how I feel. It makes me feel special and loved, and I think that must be the same way it makes others feel. It's like the island gives you a big hug and whispers in your ear 'Welcome home.'"
Best place for a good bite to eat? "My house is where the best seafood cook lives — my man-chef. But I can't have everyone over to my house, so here's what I would do if your are visiting: charter a boat to go fishing. Most of the restaurants on the island will cook your catch. That's as close to eating local fresh seafood as you can get!"
Erin Young Ferrell, 16-year resident
What is your favorite time of year here? "Definitely Fall! I of course love football season, not necessarily for the game, but for fun parties with friends; and all fall festivals and fun community activities such as the Shrimp & Grits Festival on Jekyll Island, Stewbilee in Brunswick, and so many more. Plus we host a huge Halloween party for our neighborhood and I look forward to that every year."
How would you describe the Golden Isles to non-locals? "I grew up in Orlando, and going from being in a big city to a small town was very tough at first; but now, as a mom, I love it! I think what I love the most about Brunswick and the Golden Isles is the strong sense of community that you just can't get in a big city. I love that prayer, a strong sense of faith, and pride in our country is still alive and well in the Golden Isles."
Jim Barger Jr., attorney and wildlife writer
How long have you lived in Glynn County? "I spent my entire childhood, from 1971 until I graduated from high school, in Glynn County — and then was back and forth at different times until my wife, Burch, who is also a Glynn County native, and I returned full time with our two boys in 2014."
What activity do you take visitors to? "I always like to take people clamming if the weather is right because it is the most tactile and memorable way for them to connect with the Marshes of Glynn. They feel the oozing marsh mud with their feet and hands and smell it and ultimately taste it in the form of hot chowder or fritters."
How would you describe the Golden Isles to non-locals? "I'm tempted to say I wouldn't describe it to non-locals at all — out of a selfish inclination to keep it to ourselves. But if pressed, I guess I would say that it is a little place, nestled within the deepest recess of the Georgia bite, where you can walk in the footsteps of ancient peoples, African slaves, and modern world leaders; and where the pace of life — despite advancing development and tourism — continues to be driven by the ebb and flow of the daily tides."
Marjorie Gruber, 13-year resident
How long have you lived in Glynn County? "Since 2005. I was visiting my son, Renn Gruber and his lovely wife, Sibby, when on a Sunday afternoon in July 2005, they suggested I move from Fort Myers to the island. By the next day, Monday at 4:30 p.m., I had a signed contract to purchase a home in Bay Tree Cottages. So in a little over 24 hours, I made a major change and have never regretted the move."
Where do you take visitors? "The Lighthouse, Coast Guard Station, the Coastal Georgia Historical Society, and Fort Frederica are certainly must-sees. Christ Church with its beautiful stained glass windows, courtyard, and cemetery brings history to the present, realizing the church dates back to the early 1800s."
How would you describe the Golden Isles to non-locals? "The beauty of the tree canopy and plantings is without doubt a major attraction to the Island. The opportunity to golf, play tennis, walk beaches, swim, and visit historical sites all within an area of a few miles is a definite plus to visitors."
Crawford Perkins, musician spotted around downtown Brunswick hotspots
How long have you lived in Glynn County? "I've been here since I was 9, moved to Nashville in 2002 and back in 2010. I'm a lifer."
Where do you take visitors when they come to visit? "The pier area on the island is a great touristy place to take people. But I prefer to take them to Jekyll to see Millionaire's Village. There are still dunes there, and it's a much more relaxed atmosphere for dining and entertainment."
Best place for a good bite to eat? "My favorite two places to eat are very different. For the atmosphere, I love Basil — the sushi and Thai food is second to none. For comfort food, you can't beat Tipsy McSways — best burger in town and the overall vibe of it is welcoming to regulars and strangers."
What makes our area unique? "I think the people of our area make this place unique. After traveling for a number of years and meeting so many great people, I can honestly say that I've never been anywhere that people are as inviting and warm as they are here, especially the downtown area. And that's something that you can't build or buy."